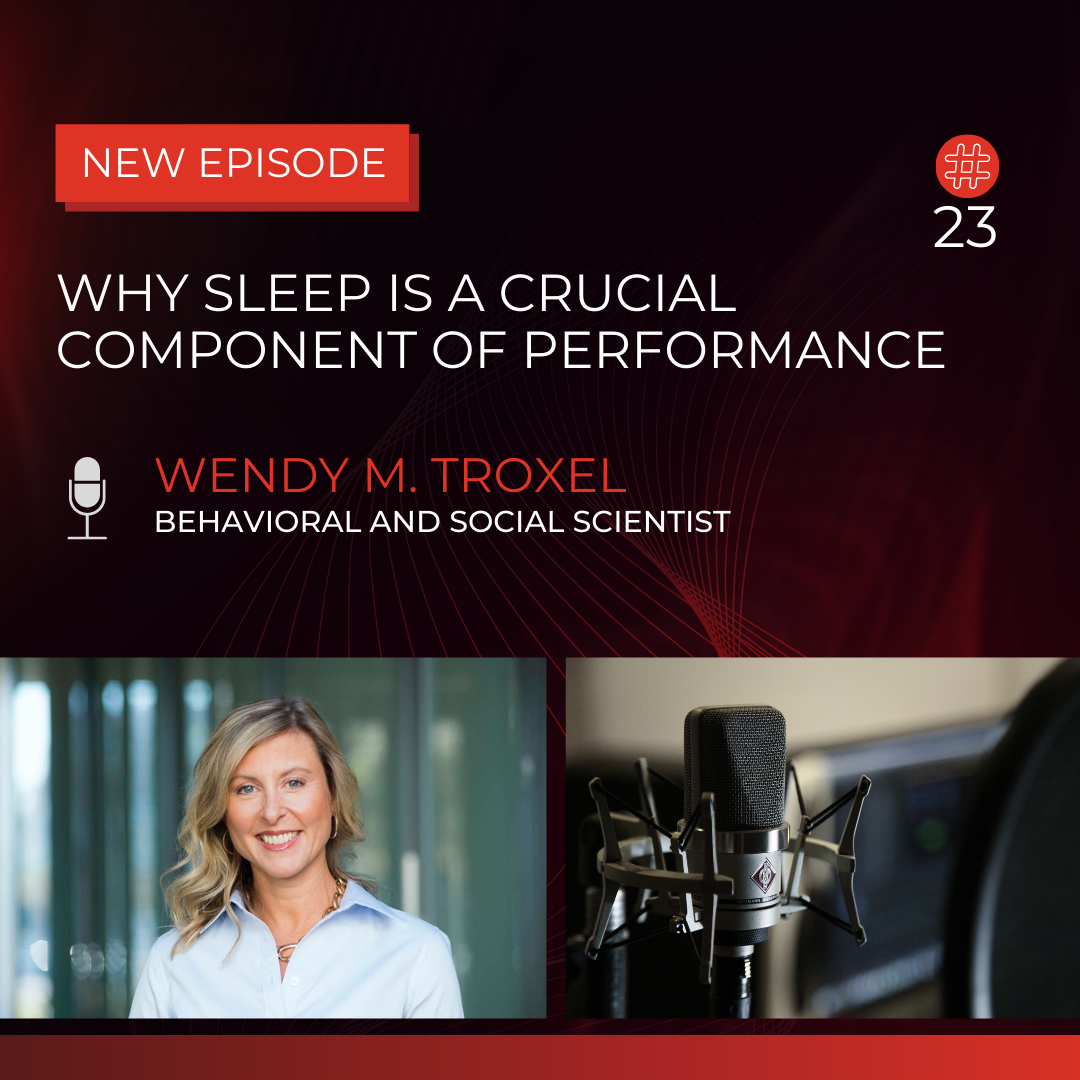 Join our flagship cognitive performance training.
👉 Zero to Dangerous helps you accomplish your wildest professional goals while reclaiming time, space, and freedom in your personal life.
More than 35% of adults aren't getting enough sleep (according to stats by the CDC.)
This is a concerning stat. 
Sleep deprivation affects mental and physical health in many ways. 
So, in this episode, we talk about sleep science.
We love talking about flow and peak performance but flow is actually more than a moment of peak experience. It is a cycle.
The 4 steps of the flow cycle are struggle, release, flow, and recovery.
And today, we want to focus on recovery and sleep and how to factor them in as crucial components of performance.
We kick off this episode by talking about the most common misconceptions that people have about sleep.
Our guest is great. Dr. Wendy Troxel is a Senior Behavioral and Social Scientist at RAND and Adjunct Professor of Psychiatry and Psychology at the University of Pittsburgh. 
She is a licensed clinical psychologist specializing in behavioral treatments for insomnia and other sleep disorders across the lifespan. 
Her research is funded by the National Heart Lung Blood Institute of the National Institutes of Health and the Department of Defense. Troxel's research focuses on the interface between sleep, social environment, and health, as well as the implications for public policy. 
She is considered the leading authority on how sleep affects and is affected by close relationships.
In this episode, you will learn why sleep is considered an overnight therapy and why you should not skip it.
ABOUT THE EPISODE
In this episode, you will learn about:
Misconceptions about sleep (0:27)

Sleep & memory consolidation (1:41)

Specific stages of sleep (3:15)

Sleep from an evolutionary perspective (6:29)

Norepinephrine & Sleep (9:37)

The importance of fundamental social connection(10:39)

Restoring quality sleep (12:17)

Reframing and visualization (15:46)

The content of dreams (17:06)

The positive things about sleep treatments (18:54)

Active recovery protocols (21:10)

Sleep & Cognition (22:23)

What to do to improve your sleep (24:09)

The first night effect (30:17)
OUR FLOW TRAINING
We are currently accepting new participants in our flagship flow training: 👉 Zero to Dangerous.
Our science-backed peak performance training is for entrepreneurs and knowledge workers like you wanting to accomplish their wildest professional goals while reclaiming time, space, and freedom in their personal life.
In Zero to Dangerous,
You'll work one on one with our Ph.D. level peak performance coaches. They'll help you implement flow practices and push you to where you want to go—and far beyond

You'll master the maps and models of peak performance through our online video course.

You will get lifetime access to weekly calls with our community of peak performing business leaders who provide you with accountability, support, and feedback.
After the training, you will be able to access flow states on-demand, so you can spend your entire workday in that hyper-focused zone and say goodbye to the distractions of politics, colleagues, and trivial nonsense.
To apply for Zero to Dangerous, go to 👉 getmoreflow.com/ to book a call with our team who will help you assess if it is a good fit for you.
Rooting for you!