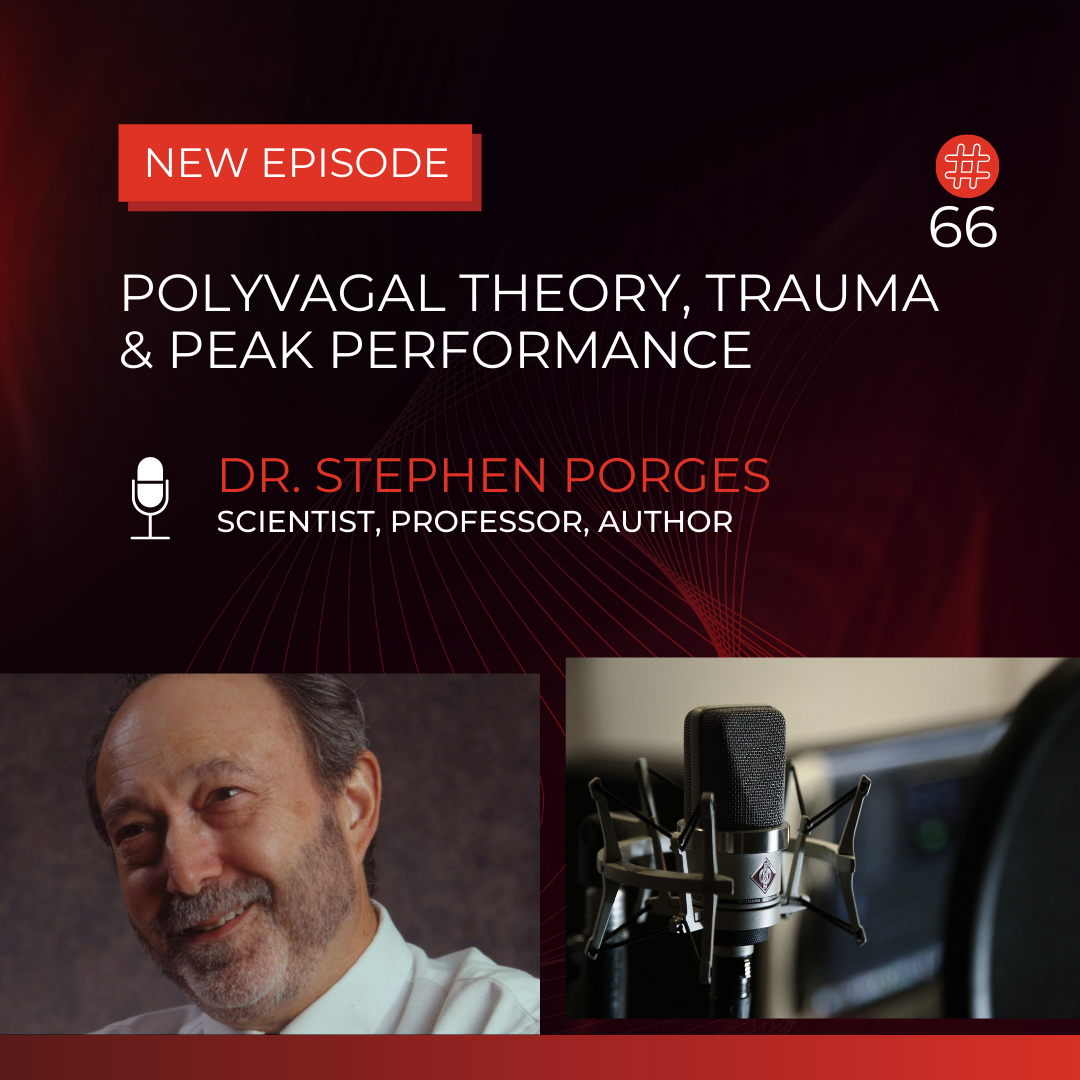 TODAY´S EPISODE IS BROUGHT TO YOU BY THE FLOW RESEARCH COLLECTIVE
Are you an entrepreneur, a leader, or a knowledge worker, who wants to harness the power of flow so you can get more done in less time with greater ease and accomplish your boldest professional goals faster? If you´ve answered this question with "hell yes" then our peak-performance training Zero to Dangerous may be a good fit for you. If this sounds of interest to you all you need to do is go to getmoreflow.com right now, pop in your application and one of our team members will be in touch with you very soon. 

---
"If you want to improve the world, start by making people feel safer."
~ Dr. Stephen Porges
ABOUT THE GUEST: 
Stephen W. Porges, Ph.D. is Distinguished University Scientist at Indiana University where he is the founding director of the Traumatic Stress Research Consortium. He is Professor of Psychiatry at the University of North Carolina, and Professor Emeritus at both the University of Illinois at Chicago and the University of Maryland.  He served as president of the Society for Psychophysiological Research and the Federation of Associations in Behavioral & Brain Sciences and is a former recipient of a National Institute of Mental Health Research Scientist Development Award. He has published more than 300 peer-reviewed papers across several disciplines including anesthesiology, biomedical engineering, critical care medicine, ergonomics, exercise physiology, gerontology, neurology, neuroscience, obstetrics, pediatrics, psychiatry, psychology, psychometrics, space medicine, and substance abuse. In 1994 he proposed the Polyvagal Theory, a theory that links the evolution of the mammalian autonomic nervous system to social behavior and emphasizes the importance of physiological state in the expression of behavioral problems and psychiatric disorders. The theory is leading to innovative treatments based on insights into the mechanisms mediating symptoms observed in several behavioral, psychiatric, and physical disorders. He is the author of The Polyvagal Theory: Neurophysiological foundations of Emotions, Attachment, Communication, and Self-regulation (Norton, 2011), The Pocket Guide to the Polyvagal Theory: The Transformative Power of Feeling Safe, (Norton, 2017) and co-editor of Clinical Applications of the Polyvagal Theory: The Emergence of Polyvagal-Informed Therapies (Norton, 2018).  He is the creator of a music-based intervention, the Safe and Sound Protocol ™ , which currently is used by more than 1400 therapists to improve spontaneous social engagement, to reduce hearing sensitivities, to improve language processing and state regulation.
---
If you order Steven's new book, The Art of Impossible, right now, you'll get $1,500 of free bonuses immediately dropped into your inbox. 
They include secret chapters he has never released, masterclasses on key skills to help you jack up motivation, heighten creativity, and accelerate learning. You'll also get an entirely free training to help you fight distraction and spend more time in flow. 
So click the link here, snag yourself a copy of The Art of Impossible, and let's get after it. 👉 https://www.theartofimpossible.com/