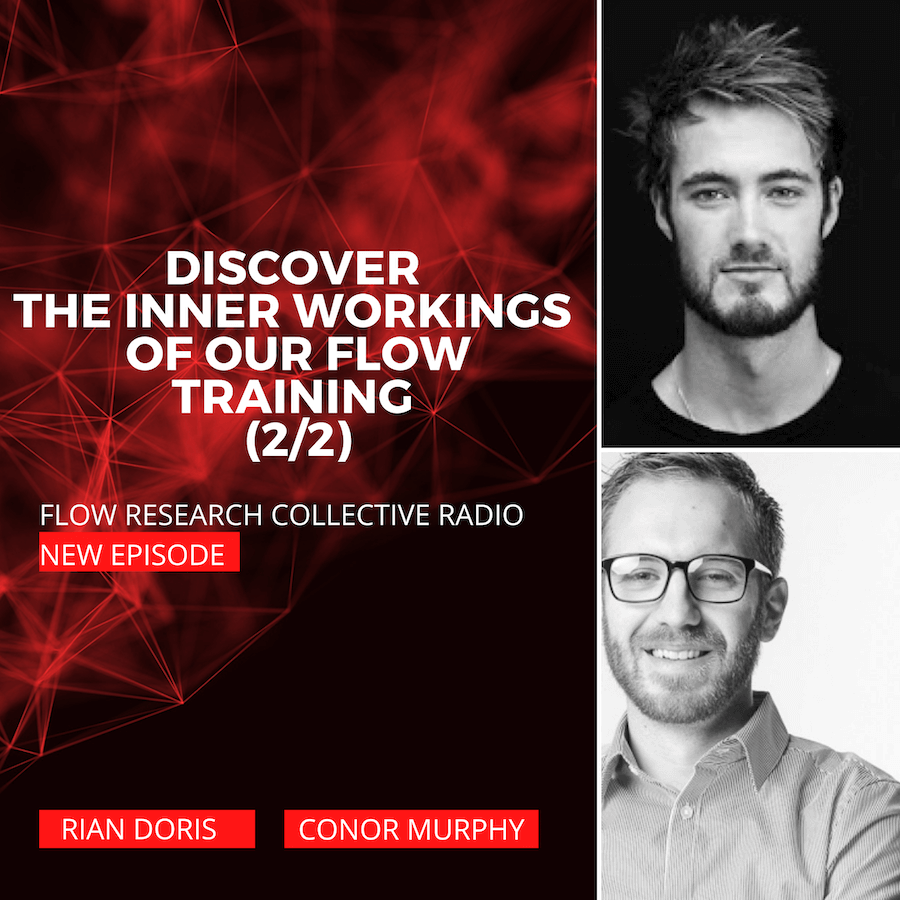 Join our flagship cognitive performance training.
👉 Zero to Dangerous helps you accomplish your wildest professional goals while reclaiming time, space, and freedom in your personal life.
This episode is part 2 of a discussion between Collective cofounder Conor Murphy, Rian Doris, and podcast host Andrew Skotzko.
The episode was originally published on the ENLIVEN podcast and that is why it is hosted by Andrew, not Rian or Steven.
In the previous episode, we have discussed the conceptual foundation for training flow states. Now, we are getting really actionable.
This episode is really a deep dive into the tools and practices that we teach.
We kick off the episode by talking about goals.
Why clear goals as a flow trigger are so crucial

How the emphasis on distraction elimination and focus for flow can be reconciled with an emphasis on group flow and collaboration

The difference between the flow cycle and the flow triggers
OUR FLOW TRAINING
We are currently accepting new participants in our flagship flow training: 👉 Zero to Dangerous.
Our science-backed peak performance training is for entrepreneurs and knowledge workers like you wanting to accomplish their wildest professional goals while reclaiming time, space, and freedom in their personal life.
In Zero to Dangerous,
You'll work one on one with our Ph.D. level peak performance coaches. They'll help you implement flow practices and push you to where you want to go—and far beyond

You'll master the maps and models of peak performance through our online video course.

You will get lifetime access to weekly calls with our community of peak performing business leaders who provide you with accountability, support, and feedback.
After the training, you will be able to access flow states on-demand, so you can spend your entire workday in that hyper-focused zone and say goodbye to the distractions of politics, colleagues, and trivial nonsense.
To apply for Zero to Dangerous, go to 👉 getmoreflow.com/ to book a call with our team who will help you assess if is a good fit for you.
Rooting for you!