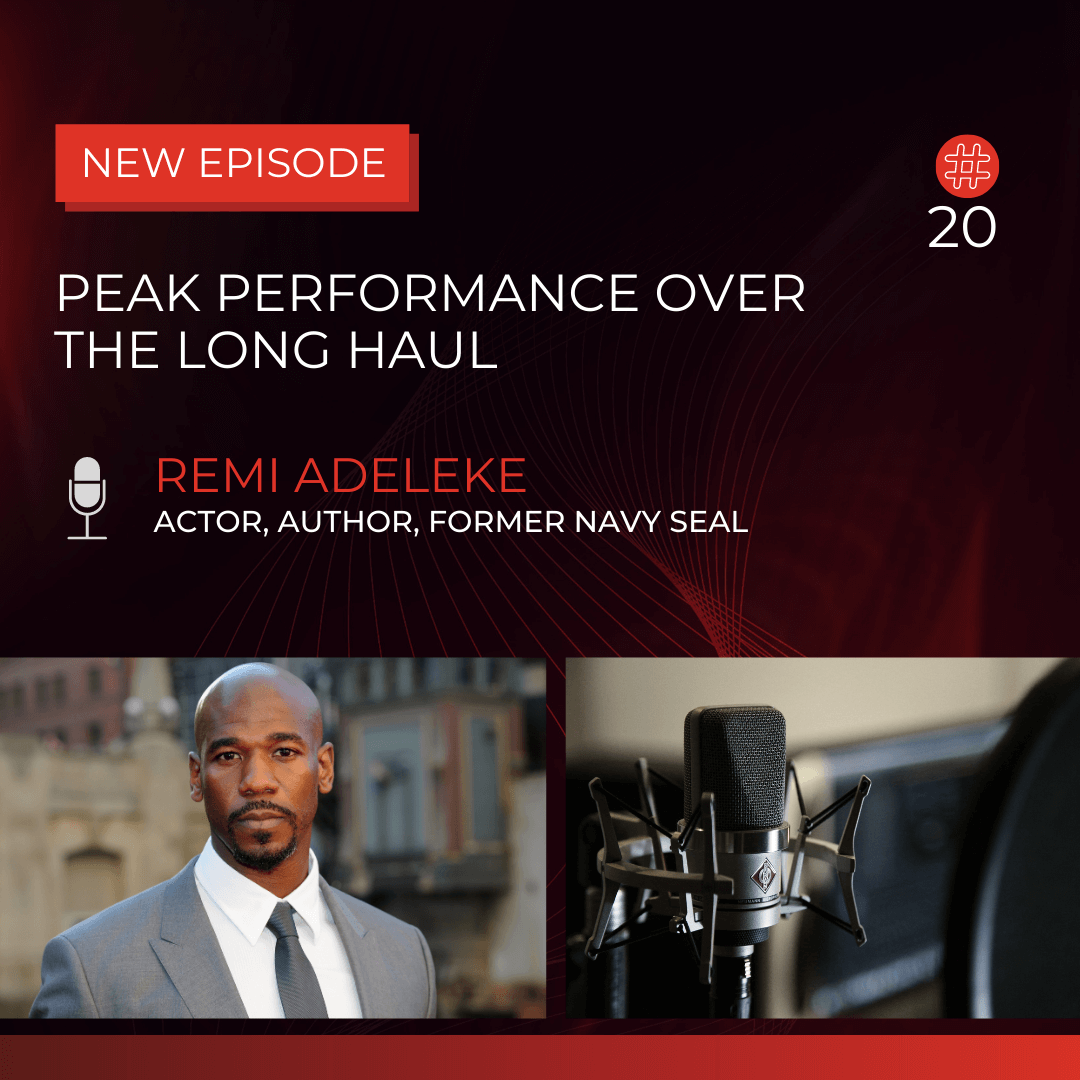 Join our flagship cognitive performance training.
👉 Zero to Dangerous helps you accomplish your wildest professional goals while reclaiming time, space, and freedom in your personal life.
In today's episode, we have someone who is the embodiment of peak performance over the long haul.
You might know our guest Remi Adeleke from the movies 'Transformers' or his phenomenal book "Transformed: A Navy SEAL's Unlikely Journey from the Throne of Africa, to the Streets of the Bronx, to Defying All Odds".
What does it take for one young man to become a Navy SEAL, actor, entrepreneur, writer, and successful husband and father?
This is the story that Remi Adeleke shares on this podcast with us.
In this episode, we go deep and wide: 
We talk about the peak performance lessons Remi learned dealing with drugs in the Bronx, the most difficult aspect of hell week, and what it's like to work in Hollywood.
Hell Week is a right of passage for all Navy SEALs. It is the hardest week of the hardest training program in the U.S. military.
Remi explains the importance of underlying motivation to make it through an environment that is cold, wet and physically and emotionally draining - where on average, 70 percent of candidates never make it past Phase One.
I think this episode is an inspiring story of someone seeking the impossible and making it happen.
OUR FLOW TRAINING
We are currently accepting new participants in our flagship flow training: 👉 Zero to Dangerous.
Our science-backed peak performance training is for entrepreneurs and knowledge workers like you wanting to accomplish their wildest professional goals while reclaiming time, space, and freedom in their personal life.
In Zero to Dangerous,
You'll work one on one with our Ph.D. level peak performance coaches. They'll help you implement flow practices and push you to where you want to go—and far beyond

You'll master the maps and models of peak performance through our online video course.

You will get lifetime access to weekly calls with our community of peak performing business leaders who provide you with accountability, support, and feedback.
After the training, you will be able to access flow states on-demand, so you can spend your entire workday in that hyper-focused zone and say goodbye to the distractions of politics, colleagues, and trivial nonsense.
To apply for Zero to Dangerous, go to 👉  getmoreflow.com/ to book a call with our team who will help you assess if is a good fit for you.
Rooting for you!