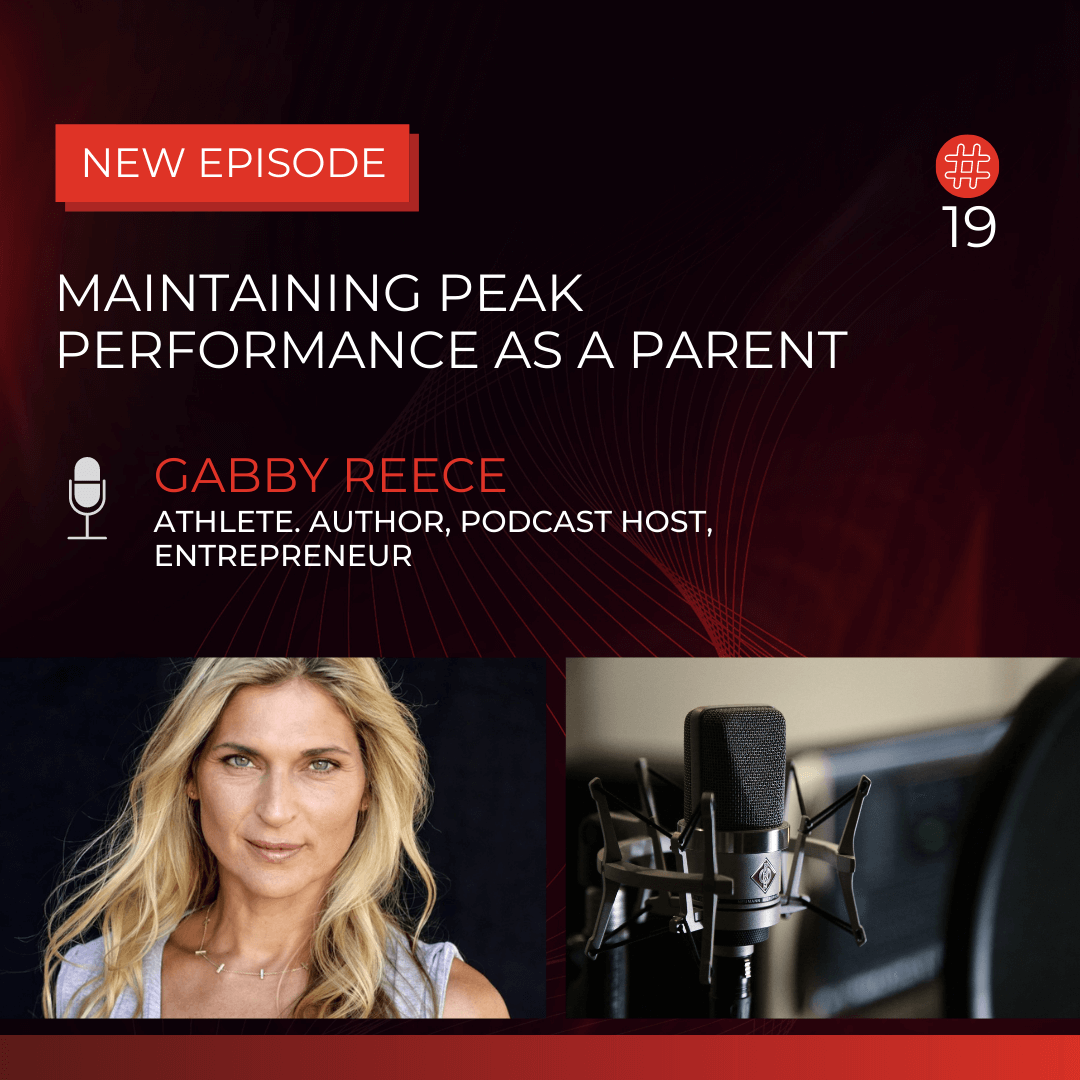 Join our flagship cognitive performance training.
👉 Zero to Dangerous helps you accomplish your wildest professional goals while reclaiming time, space, and freedom in your personal life.
One of the biggest questions we get here at the Flow Research Collective is some version of:
"I'm a parent and I've got big professional ambitions. Balancing both is tough. How do I maintain peak-performance, harness flow and crush my goals while building a family and handling everything that comes with that?"
Well, if you're a Mum or Dad, I've got good news. 
We're going to address the topic head-on. 
In this podcast episode, we'll be joined by Gabby Reece to talk about how to maintain peak performance as a parent. 
If there's anyone who has the art of flow and parenting down, it's Gabby. 
Gabby is a volleyball legend, an inspirational leader, New York Times bestselling author (My Foot Is Too Big for the Glass Slipper: A Guide to the Less Than Perfect Life), wife, and mother. 
As a former professional beach volleyball player and Nike's first female spokeswoman, she's masterfully integrated athleticism, entrepreneurship and family life. 
As a businesswoman, she's created HIGHX, co-founded XPT, and is an Executive Member of Laird Superfoods.
You may know Gabby's husband, Laird Hamilton, the legendary big wave surfer. 
ABOUT THE EPISODE
In this episode, you will learn about:
How to not overshadow as a peak performance parent (6:09)

What your kids can teach you (9:36)

The balance between rest and recovery (12:00)

Habits & practices before and after kids (13:17) 

The secret to a lasting marriage (14:57)

Letting go of attachment patterns (16:51)

Self-regulation layers (20:33)

Personal growth as a parent (26:06)

Inducing flow states with your kids at a young age (28:06)

True goals as a parent (30:44)

How to get into flow while raising children (34:14)

The challenge skills balance as a parent (39:20)

Flow blocks as a parent (44:06)

High flow lifestyle with a family (47:29)

Self-sabotaging habits on parents (52:35)
OUR FLOW TRAINING
We are currently accepting new participants in our flagship flow training: 👉  Zero to Dangerous.
Our science-backed peak performance training is for entrepreneurs and knowledge workers like you wanting to accomplish their wildest professional goals while reclaiming time, space, and freedom in their personal life.
In Zero to Dangerous,
You'll work one on one with our Ph.D. level peak performance coaches. They'll help you implement flow practices and push you to where you want to go—and far beyond

You'll master the maps and models of peak performance through our online video course.

You will get lifetime access to weekly calls with our community of peak performing business leaders who provide you with accountability, support, and feedback.
After the training, you will be able to access flow states on-demand, so you can spend your entire workday in that hyper-focused zone and say goodbye to the distractions of politics, colleagues, and trivial nonsense.
To apply for Zero to Dangerous, go to 👉  getmoreflow.com/ to book a call with our team who will help you assess if is a good fit for you.
Rooting for you!